What is Equipping U?

(Classes Begin on January 9th)
Wednesday nights at FBC Rock Hill are for Equipping You to serve and minister in the church and throughout the world. From worship preparation to missions' education, including small group Bible studies; there is something for everybody. Unless otherwise noted all Equipping U ministry begins at 6:30 p.m.
All classes are not currently listed. More classes will be added soon.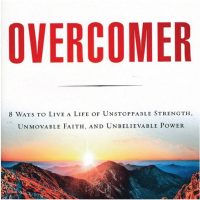 "Overcomer" by Dr. David Jeremiah


(Class Begins January 9th)
Led by Marian Ayers (Room 210 at 4:00 p.m.)
Book Cost: $7.00
Living the life of an Overcomer starts with one very simple, yet often overlooked action: putting on your armor. You've heard it before, from the book of Ephesians. The wonderful metaphor—the breastplate of righteousness, the belt of truth, the shoes of peace—the Armor of God.
But what if there's more to it than just a metaphor?
What if there are deeper truths God wants to reveal about the spiritual battles that are raging in unseen realms?
God has given you eight strategies for putting on your armor—for being prepared in the fight against the evil one and for OVERCOMING in His name.
Forensic Faith


(Class Begins January 9th)
By J. Warner Wallace
Led by Eric Wendt (Room 315 at 6:30 p.m.)
Book Cost: $8:00
In Forensic Faith, a cold-case detective helps you rethink and share your Christian beliefs. This eight-week Forensic Faith Curriculum Kit for leaders includes the book, a teaching DVD with real-life detective lessons, and a companion participant's guide that offers a life-changing program to become a "Christian Case Maker."
J. Warner Wallace shows readers why they have a duty to defend the truth and how they can develop a training strategy to master the evidence for Christianity. This curriculum kit brings Wallace's book to life through an eight-week DVD video experience and an accompanying participant's guide.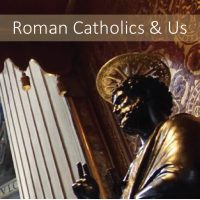 Roman Catholics & Us: Understanding Our Protestant Faith & Roots


(Class Begins January 9th)
Led by Tim Spyridon (Room 319 at 6:30 p.m.)

This class will explore the similarities and differences between Roman Catholicism and Protestant Christianity. Topics will include sin and salvation, the sacraments, justification, faith and works, sanctification, the treasury of merits, indulgences, purgatory, and Mary and the saints. By bringing clarity to how our core beliefs are similar and differ from our Roman Catholic friends, we bring clarity and a greater understanding of our own faith!
The Art of Parenting


(Class Begins January 9th)
By Dennis Rainey, Barbara Rainey, Dave Boehi
Led by Terri Hood (Room 308 at 6:15 p.m.)
Book Cost: $10.00
You want your children to be safe, happy, and successful but how do you achieve those goals? Focusing on four crucial elements in your children's lives - relationships, character, identity, mission - Dennis and Barbara Rainey offer advice on how to help your kids discover who they are in Christ, live wisely and honorably, foster godly connections, and understand God's purpose for their lives. Includes sidebars and short stories from parents.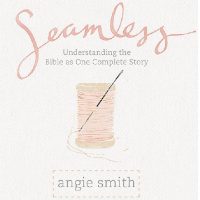 Seamless (Women's Class)


(Class Begins January 9th)
by Angie Smith
Led by Susan Daughtry (Room 323 at 6:30 p.m.)
Book Cost:  $14.00
In 7 sessions, Seamless covers the people, places, and promises of the Bible, tying them together into the greater story of Scripture. Whether you've grown up hearing Bible stories or you're exploring Scripture for the first time, the full story of the Bible can be overwhelming.
Experience the Bible as a whole as you gain clarity and confidence in your understanding of Scripture. Discover a biblical context that reshapes and brings to life stories from the Old and New Testaments.
Each week is accompanied by maps, general Bible facts, and word studies.
Warriors Den: Walking with God by John Eldridge


(Class Resumes January 9th)
By John Eldridge
Led by Mike Matthews (Room 316 at 6:30 p.m.)

All day long we are making choices. It adds up to an enormous number of decisions in a lifetime. How do we know what to do? We have two options. We can trudge through on our own, doing our best to figure it all out. Or we can walk with God. As in, learn to hear his voice. Really. We can live life with God. He offers to speak to us and guide us. Every day. This new, expanded edition of Walking with God features an epilogue for walking with God into new seasons of life.

Pastor's Class


(Class Begins January 9th)
Led by Jamie Burdette (Room 210 at 6:30 p.m.)
An open Bible study through a book of the Bible lead by Pastor Jamie Burdette and other Pastors of FBC.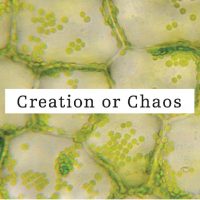 Creation or Chaos by R.C. Sproul


(Class Begins January 16th)
Led by Joe Easley (Room 320 at 6:30 p.m.)
here was a time when scientists regarded the universe as the handiwork of God. But most modern scientists operate on the assumption that God is a myth, that the universe is an entity caused and ruled by chance. Nonsense, says Dr. R.C. Sproul in Creation or Chaos: Modern Science and the Existence of God.
The relationship between science and faith is controversial — even among Christians. This series addresses the most fundamental issue in the dispute. By showing the logical absurdity of the chaos theory of the universe and the supreme rationality of creation, Creation or Chaos can help you take a confident and credible stand for Christ.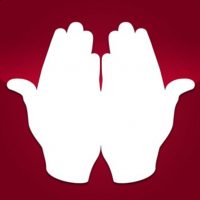 Genesis in ASL


(Class Resumes January 9th)
Led by Emily Walker (Room 322 at 6:30 p.m.)
This study will be presented in ASL only. We will be studying Genesis, verse by verse. Life is hard today. We need to stay in God's word to be reminded of how He started our lives and what His plan is for our future.
Caregivers Support Group


(Class Resumes January 9th)
Led by Charlotte Elliot (Room 318 at 6:30 p.m.)
Caregivers is a support group for those who are caring for aging loved ones. We will meet on the second Wednesday of each month from 6:00 p.m. to 7:30 p.m. in room 318. Join us and "Learn the unforced rhythms of grace." (Matt. 11:29, MSG)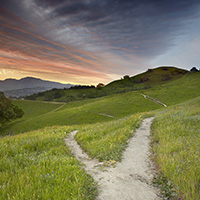 New Path - Separation and Divorce Care


(Class Resumes January 9th)
Led by Beth Hill (Room 302/304 at 6:30 p.m.)
New Path is a biblically-based support group intended to help find healing for the hurt of separation and divorce. It is open to everyone who has experienced separation or divorce. New Path offers resources to help you deal with the pain of the past and look forward to rebuilding your life.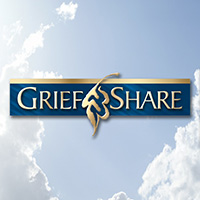 Grief Share (Support 


(Class Resumes January 9th
Led by Bud Hedstrom (Room 317 at 6:30 p.m.)
GriefShare is a friendly, caring group of people who will walk alongside you through one of life's most difficult experiences. You don't have to go through the grieving process alone. Learn more about GriefShare at www.griefshare.org.