A new cycle of classes starts on August 22.
What is Equipping U?
Wednesday nights at FBC Rock Hill are for Equipping You to serve and minister in the church and throughout the world. From worship preparation to missions' education, including small group Bible studies; there is something for everybody. Unless otherwise noted all Equipping U ministry begins at 6:30 p.m.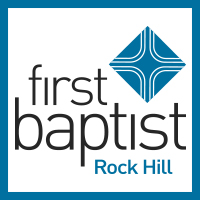 Key Moments of Jesus' Life
Led by Steve Hogg (Room 210 at 6:30 p.m.)
Pastor Steve will lead a conversation about key moments and experiences in Jesus' life with the goal of helping us better understand Jesus and ourselves.  Bring a New Testament with you and be part of these weekly conversations that will give you new insights and encouragement for living as a follower of Jesus Christ.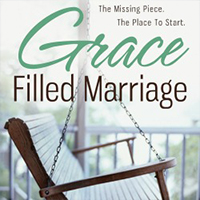 Grace Filled Marriage (Tim Kimmel)
Led by Steve Polk (Room 308 at 6:30 p.m.)
Grace can make good marriages into great marriages. Grace can bring intimacy and restoration to broken marriages. Grace means giving your spouse something they desperately need, but don't necessarily deserve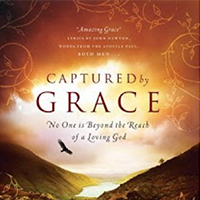 Captured By Grace (David Jeremiah)
Led by Marian Ayers (Room 210 at 4:00 p.m.)
Book Cost: $10.00
Most Christians know they were saved by grace, but are not aware that they live by grace. Have you been Captured by Grace? If your Christian life is not what you know it could and should be, it may be lacking in grace.
Men's Corps Warrior's Den
Led by Men's Ministry Leaders (Room 316 at 6:30 p.m.)
Men have a glorious and significant role in God's Larger Story. They also are the target of a special warfare aimed continually and ruthlessly at the center of their being... their masculine hearts. Naivety and ignorance keep many men running in circles while misinformation and poor training keep many more in bondage. Men are wounded, frustrated, angry and being crushed under the weight of criticism and expectations. The attempted solutions of recent years have been through mere education; tell men what they are doing wrong and give them a list to memorize. This strategy isn't working and it's time we fall back to an ancient one. What if we are setting men up for failure rather than helping them be free? This is a class about becoming a Beloved Son, "receiving love" from God and the effect that should have in settling a man's heart. Then, and only then is the foundation set for a man to enter the Battle.
Jonah: Navigating a Life Interrupted
by Priscilla Shirer
Led by Debbie Ivey (Room 323 at 6:30 p.m.)
Book Cost: $13.00
Interruptions. They're aggravating. Sometimes infuriating. But how we handle interruptions actually tell us more about ourselves. What do we do when God interrupts our lives? Many times, like Jonah, we run! Priscilla redefines interruption and shows that interruption is actually God's invitation to do something beyond our wildest dreams. When Jonah was willing to allow God to interrupt his life, the result was revival in an entire city.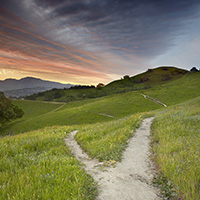 New Path - Separation and Divorce Care
Led by Beth Hill (Room 302/304)
New Path is a biblically-based support group intended to help find healing for the hurt of separation and divorce. It is open to everyone who has experienced separation or divorce. New Path offers resources to help you deal with the pain of the past and look forward to rebuilding your life.
Sufficient Grace For Women
Led by Kathy Troutman (Room 314 at 6:30 p.m.)
Sufficient Grace is a support group for women who are caring for aging loved ones. We will meet the second Wednesday of each month from 6:00 p.m. to 7:30 p.m. in room 318. Join us and "Learn the unforced rhythms of grace." (Matt. 11:29, MSG)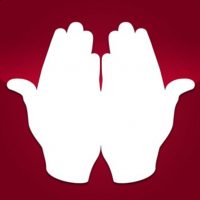 Genesis in ASL (Starts 8/29)
Led by Emily Walker (Room 316 at 6:30 p.m.)
This study will be presented in ASL only. We will be studying Genesis, verse by verse. Life is hard today. We need to stay in God's word to be reminded of how He started our lives and what His plan is for our future.
NAMI Basics (9/19 - 10/24)
Led by TBD (Room 323 at 6:30 p.m.)
Description coming soon.