What is Equipping U?
Wednesday nights at FBC Rock Hill are for Equipping You to serve and minister in the church and throughout the world. From worship preparation to missions' education, including small group Bible studies; there is something for everybody. Unless otherwise noted all Equipping U ministry begins at 6:30pm.
Wednesday Night Activities and Classes will resume August 23.
Revealing the Mysteries of Heaven
by Dr. David Jeremiah
Led by Marian Ayers (Room 210 at 4:00 p.m.)
Revealing the Mysteries of Heaven will answer and clarify the most important questions Christians have about their future eternal home. Pastor David Jeremiah provides answers to questions about the nature of heaven, the kinds of bodies heaven's occupants will have, why heaven will never be boring, why infants and small children will go to heaven, and the dwelling place God is preparing for Christians in heaven. Answers to those questions and more – 11 critical issues in all – are revealed.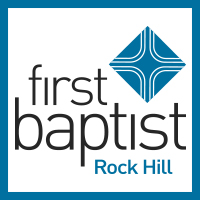 Understanding The Parables of Jesus
Led by Rev. Steve Hogg (Room 210 at 6:30 p.m.)
Description TBA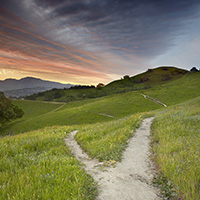 New Path - Separation and Divorce Care
Led by Charlotte Elliott (Room 302/304)
New Path is a biblically-based support group intended to help find healing for the hurt of separation and divorce. It is open to everyone who has experienced separation or divorce. New Path offers resources to help you deal with the pain of the past and look forward to rebuilding your life.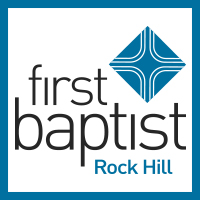 Divorce Care for Kids
Led by Scott & Sue Jernigan (Room 321 at 6:30 p.m.)
Childcare for children of parents attending the NewPath.
Spiritual Gifts: A Practical Guide to How God Works Through You
by David Francis
Led by Steve Polk (Room 308 at 6:30 p.m.)
Explore how your spiritual gifts can be matched to ministry. Discover a new appreciation for the gifts of others in your church. This six-week study is designed to help you become who God intends for you to be. Each week is divided into five daily topical studies with Scripture passages and is ideal for a daily quiet time. Discover joy and effectiveness in your ministry through this exciting new study.
Prayer Focus
Led by Jeremy Lea (Room 315 at 6:30 p.m.)

Come join us for a time of prayer. Everyone is welcome.
Warrior's Den (Men's Class)
Led by Men's Ministry Leaders (Room 316 at 6:30 p.m.)
Men have a glorious and significant role in God's Larger Story. They also are the target of a special warfare aimed continually and ruthlessly at the center of their being... their masculine hearts. Naivety and ignorance keep many men running in circles while misinformation and poor training keep many more in bondage. Men are wounded, frustrated, angry and being crushed under the weight of criticism and expectations. The attempted solutions of recent years have been through mere education; tell men what they are doing wrong and give them a list to memorize. This strategy isn't working and it's time we fall back to an ancient one. What if we are setting men up for failure rather than helping them be free? This is a class about becoming a Beloved Son, "receiving love" from God and the effect that should have in settling a man's heart. Then, and only then is the foundation set for a man to enter the Battle.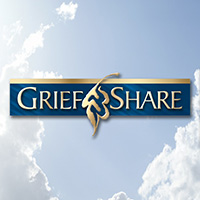 Grief Share
Led by Bud Hedstrom (Room 317)
GriefShare is a friendly, caring group of people who will walk alongside you through one of life's most difficult experiences. You don't have to go through the grieving process alone.
Sufficient Grace For Women
Led by Kathy Troutman (Room 318 at 6:30 p.m.)
Sufficient Grace is a support group for women who are caring for aging loved ones. We will meet the second Wednesday of each month from 6:00 p.m. to 7:30 p.m. in room 318. Join us and "Learn the unforced rhythms of grace." (Matt. 11:29, MSG)
Gideon (Women's Class)
by Priscilla Shirer
Led by Monieca Hogg (Room 319 at 6:30 p.m.)
When we hear the name Gideon, most of us think about his 300 soldiers or the fleece he laid out under the evening sky. But Gideon's story is so much bigger than that—bigger than any one man and his mark on Israel's history. Like everything else in the Bible, this is a story about God and His people. His love for them, as well as His strength operating in spite of their weakness—even through their weakness. And because God's people includes you and me, Gideon's story is also about us—our lives, our doubts, our struggles, and our possibilities as believers. From a state of fear, weakness, and insecurity, Gideon emerged as Israel's hero, filled with God's presence and His passion for deliverance. This study will encourage you to recognize your weakness as the key that the Lord gives you to unlock the full experience of His strength in your life. In what ways do you feel insufficient? Those places create the greatest opportunity to experience the sufficiency of God. Instead of ignoring, neglecting, or trying to escape your weaknesses, see them as the gifts that they are, given specifically and strategically by God to unlock the door of God's strength.
Risky Creation
by Bob Russel
Led by Steve Claiborne (Room 320 at 6:30 p.m.)
Risky Creation is a verse by verse teaching through the book of Genesis on chapters 1-9. It consists of six lessons and the study is helpful in understanding the meaning of the text and applying the timeless truths of God's Word to your personal life.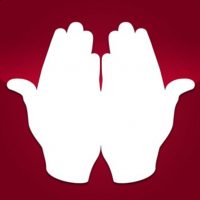 Genesis in ASL
Led by Emily Walker (Room 322 at 6:30 p.m.)
This study will be presented in ASL only. We will be studying Genesis, verse by verse. Life is hard today. We need to stay in God's word to be reminded of how He started our lives and what His plan is for our future.
NAMI CLASS
Led by Raiuppius (Room 323 at 6:30 p.m.)
NAMI Basics is a free, 6-week education program for parents and family caregivers of children and teens who are experiencing symptoms of a mental illness or whom have already been diagnosed. NAMI Basics is offered in a group setting so you can connect with other people face-to-face. You'll learn the facts about mental health conditions and how best to support your child at home, at school and when they're getting medical care. Last year, 99% of participants told us they would recommend the program to other parents. The course is taught by a trained team with lived experience—they know what you're going through because they've been there. The 6-session program provides critical strategies for taking care of your child and learning the ropes of recovery.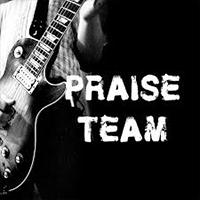 Praise Team
Led by Joe Easley (Room 227-A at 6:30 p.m.)
Have you ever wanted to play with the praise band on Sunday mornings but don't feel that you are good enough on your instrument or familiar enough with the songs.  Join us as we play, sing, and work through the songs that were used the previous week in the 10:30 service.