EU Classes have ended for this session. New classes will begin in August.
What is Equipping U?
Wednesday nights at FBC Rock Hill are for Equipping You to serve and minister in the church and throughout the world. From worship preparation to missions' education, including small group Bible studies; there is something for everybody. Unless otherwise noted all Equipping U ministry begins at 6:30 p.m.
This class has ended, new classes will start in August.


"The Daniel Prayer" by Anne Graham Lotz
Led by Marian Ayers (Room 210 at 4:00 p.m.)
Book Cost: $9.00
Do you ever long for a more effective prayer life? Do you ever feel your prayers are anemic? Hollow? Then this six-session video Bible study is for you! In the study, Anne looks at the life of Daniel and unpacks the prayer he prayed in Daniel 9. Unlike the everyday now-I-lay-me-down-to-sleep kind of prayer, this was a prayer birthed under heartache . . . grief . . . desperation. It was a plea for Heaven to move and change his nation.
This class has ended, new classes will start in August.
Secret Church 18- Cults and Counterfeit Gospels
By David Platt
Led by Eric Wendt (Room 315 at 6:30 p.m.)
The apostle Paul was astonished that some followers of Christ in his day were "turning to a different gospel," and he pleaded with them not to be deceived by those who wanted to "distort the gospel of Christ."  These warnings given to the church in the first century are just as relevant today for the church in the twenty-first century.
For the good of our souls and for the sake of the church's mission, followers of Christ need to ask, "What false gospels are being taught today?" and  "How can I recognize the true gospel among so many counterfeits?" Answering these questions will be the aim of Secret Church 18, "Cults and Counterfeit Gospels."
We will consider the claims of Jehovah's Witnesses, Mormons, and other groups that claim to teach the truth. We will also explore more subtle distortions of the gospel, including prosperity teaching that is rampant across the church. In the end, our goal is to walk away from this Secret Church not only enabled to discern false gospels but also equipped to share the true gospel with people around us and with peoples around the world.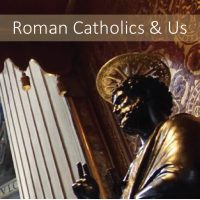 This class has ended, new classes will start in August.
Roman Catholics & Us: Understanding Our Protestant Faith & Root
Led by Tim Spyridon (Room 319 at 6:30 p.m.)

This class will explore the similarities and differences between Roman Catholicism and Protestant Christianity. Topics will include sin and salvation, the sacraments, justification, faith and works, sanctification, the treasury of merits, indulgences, purgatory, and Mary and the saints. By bringing clarity to how our core beliefs are similar and differ from our Roman Catholic friends, we bring clarity and a greater understanding of our own faith!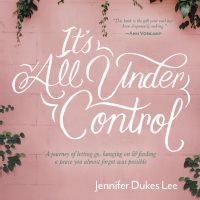 This class has ended, new classes will start in August.
It's All Under Control (Women's Class)

by Jennifer Dukes Lee
Led by Marcy Thomas (Room 323 at 6:30 p.m.)
Book Cost: $12.00    Workbook Cost: $8.00
A new 6-week study. It's All Under Control is a book for every woman who is hanging on tight and trying to get each day right―yet finding that life often feels out of control and chaotic. Join Jennifer on the journey of learning how to:
Overcome the anxieties and worries that burden your heart
Prioritize your busy life so you can make choices that align with God's best for you
Find freedom through a new "Do, Delegate, or Dismiss" approach to your daily tasks
Let go of what God has not asked you to do, so you can shine at what he has
Discover a new way of living that will free you to be you, and finally experience the peace of knowing a God who truly has it all under control.
This class has ended, new classes will start in August.
Warriors Den: Walking with God by John Eldridge
By John Eldridge
Led by Mike Matthews (Room 316 at 6:30 p.m.)

All day long we are making choices. It adds up to an enormous number of decisions in a lifetime. How do we know what to do? We have two options. We can trudge through on our own, doing our best to figure it all out. Or we can walk with God. As in, learn to hear his voice. Really. We can live life with God. He offers to speak to us and guide us. Every day. This new, expanded edition of Walking with God features an epilogue for walking with God into new seasons of life.

This class has ended, new classes will start in August.
Pastor's Class
Led by Jamie Burdette (Room 210 at 6:30 p.m.)
An open Bible study through a book of the Bible lead by Pastor Jamie Burdette and other Pastors of FBC.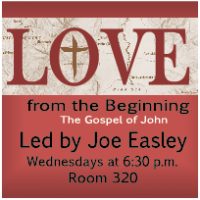 This class has ended, new classes will start in August.
Love From the Beginning
Led by Joe Easley (Room 320 at 6:30 p.m.)
The Gospel of John In-depth study of the biblical concept of Love as taught in John's Gospel.  No book to purchase - discussion-based study.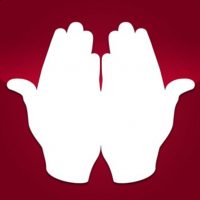 This class has ended, new classes will start in August.
Genesis in ASL
Led by Emily Walker (Room 322 at 6:30 p.m.)
This study will be presented in ASL only. We will be studying Genesis, verse by verse. Life is hard today. We need to stay in God's word to be reminded of how He started our lives and what His plan is for our future.
Caregivers Support Group
Led by Charlotte Elliot (Room 318 at 6:00 p.m.)
Caregivers is a support group for those who are caring for aging loved ones. We will meet on the second Wednesday of each month from 6:00 p.m. to 7:30 p.m. in room 318. Join us and "Learn the unforced rhythms of grace." (Matt. 11:29, MSG)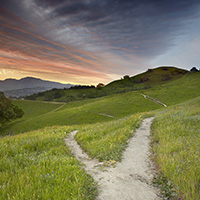 New Path - Separation and Divorce Care
Led by Beth Hill (Room 302/304 at 6:30 p.m.)
New Path is a biblically-based support group intended to help find healing for the hurt of separation and divorce. It is open to everyone who has experienced separation or divorce. New Path offers resources to help you deal with the pain of the past and look forward to rebuilding your life.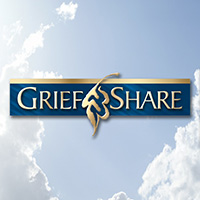 Grief Share (Support)
Led by Bud Hedstrom (Room 317 at 6:30 p.m.)
GriefShare is a friendly, caring group of people who will walk alongside you through one of life's most difficult experiences. You don't have to go through the grieving process alone. Learn more about GriefShare at www.griefshare.org.