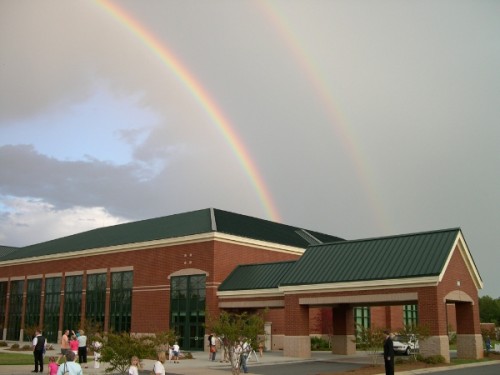 Everyone at First Baptist was new at one time, so we remember what it's like. To make your visit easier, we have members who are part of our Welcome Team to greet you and answer any questions you may have. They are easy to find - they are located in our parking lot and at every entrance into our building and are wearing name badges. They can point you in the right direction, help you get your kids to the right location, and provide you with information about our various ministries.
We have reserved parking spaces for guests located in the row that is closest to the main building entrance. When you arrive in our parking lot, please turn on your flashers so that our Welcome Team can easily identify you
If you are visiting with children, we recommend you arrive 15-20 minutes early so that we can help you find your children's meeting rooms before escorting you to our adult Bible study groups.
Classes - Our Welcome  area (just inside the main entrance) is staffed with volunteers who will be glad to explain the variety of class options available to you, show you to the correct classroom and introduce you to the class Director.
Come as you are!  While you might tend to worry about what to wear to church, you will fit in just fine whether you come in jeans and a t-shirt, polo and khakis, or a suit and tie. What is in our hearts is more important than what is on our body!
On a typical Sunday, you'll see all kinds of people - from parents, proud of their newborn, to singles enjoying socializing, to senior adults hanging out with life-long friends. First Baptist is truly a multi-generational "Family of Faith"!