Women's Ministry will be offering the following weekly Bible studies for women of all ages in our church and in our community.  Childcare will be available for Tuesday morning studies.  Scholarships are available.  Bring your friends and neighbors.
Sunday Mornings @ 9:10 a.m. (Room 322)
If you are looking for a place to connect with other ladies and fellowship around God's Word on Sundays, the Ladies Sunday School class is right for you. The only criteria for participating in this group is that you are female. We have an eclectic group of ages and stages in life that blend well together to form relationships, prayer partners, mentors and friends. There is no weekly homework but you can receive an email that gives you a highlight of the upcoming lesson to read ahead if you choose, but this isn't necessary. We understand the insanity of a woman's daily life and seek to encourage and support you wherever you are to grow in Christ's likeness. Join us each Sunday at 9:10 A.M.
Class Director: Celeste Rinehart - ten.m1529905650uirop1529905650moc@t1529905650rahen1529905650irct1529905650
Bible Teacher: Branda Polk - moc.l1529905650iamto1529905650h@klo1529905650padna1529905650rb1529905650
Tuesday Mornings @ 9:15 a.m. in "The Rock"
New Classes Starting April 10

(Both classes run through May 15)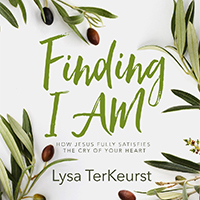 Finding I AM
by Lysa TerKeurst
Led by Gay Pickel and Debbie Ivey
Recommended Study Guide: $15
What is the deep cry of your heart? The ache in your soul that keeps you up at night? The prayer you keep repeating? Jesus not only cares about this deep, spiritual wrestling, but He also wants to step in and see you through it.
Join Lysa TerKeurst on the streets of Israel to explore the seven I AM statements of Jesus found in the Gospel of John. Through this interactive, in-depth study we will be trading feelings of emptiness and depletion for the fullness of knowing who Jesus is like never before.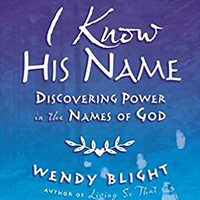 I Know His Name
By Wendy Blight
Led by Judy Autry
Recommended Study Guide: $15
In this five-session Bible study, Wendy Blight implements her practical and approachable style to equip readers to study the Word of God and then apply it to their own lives in practical ways. I Know His Name is for any woman who wants to move beyond simply knowing about God, to really knowing God in a very personal way. Join Wendy as she teaches how the very names of God reveal His character and heart.
Wednesday Evenings @ 6:30 p.m.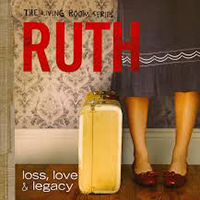 Ruth: Loss, Love, & Legacy
by Kelly Minter
Led by Monieca Hogg (Room 319 at 6:30 p.m.)
Ruth's journey of unbearable loss, redeeming love, and divine legacy comes alive in Kelly Minter's Ruth: Loss, Love & Legacy—the second study in the Living Room Series. This 6-week Bible study delves into the noble character of Ruth, her unique relationship with her mother in-law Naomi, and her blossoming love with Boaz.
If you've ever been devastated by loss, struggled as a stranger, longed to be loved, or wept along the way, you'll find a place with Ruth.