The Women's ministry will be offering the following weekly Bible studies for women of all ages in our church and in our community.  Childcare will be available for Tuesday morning studies.  Scholarships are available.  Bring your friends and neighbors.
Sunday Mornings @ 9:10 a.m. (Room 302)
Women's Ministry offers an extended Bible study opportunity on Tuesday mornings during the school year from 9:15 a.m.-11:30 a.m. in "The Rock".  We enjoy fellowship and small group discussion, large group Bible teaching and worship.  We also gather to serve in mission projects and celebrate with occasional meals and activities.  Free childcare is available for kids birth through 4 years.  Our curriculum is video and study guide based with new studies beginning approximately every 6 weeks.
Tuesday Mornings @ 9:15 a.m. in "The Rock"
Perfect Love 
(6-Weeks starting April 12th)
By Lisa Harper
Pursing Intimacy with Christ through the Song of Solomon
We all want to be known and loved. Though we can experience deep relationships with others, there will always be a hole in our hearts for the perfect love of Christ. But, what does that really mean? How do we pursue intimacy with an invisible God? What if we do not feel worthy of His love? How can we respond when troubles kidnap our security in Christ?
In six powerful sessions, author and Bible teacher Lisa Harper walks women through the Song of Solomon to answer those questions and more. Though romance and marital love are typically associated with this book, Lisa takes a Christ-centered approach to illustrate how this ancient love story is relevant to your life and relationship with Jesus today. As she brings clarity to the text and as you watch real-life stories from other women, you will learn how to embrace God's perfect love and realize your own beauty and worth in God's eyes.
We have a study option for women only as one of our Equipping U spiritual growth classes.  This group meets during the school year on Wednesday nights from 6:30-7:30 in room 319. During this time your children are invited to participate in our great children's and youth programming. We have something for all your children, birth through teens. Check out the Equipping U page for a full listing of classes being offered.
Wednesday Evenings @ 6:30 p.m.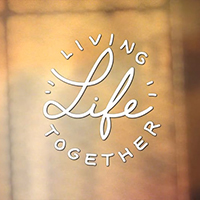 Living Life Together
Led by Debbie Ivey
@ 6:30 p.m. - 7:30 p.m. in Room 319
Do you stay busy to avoid deep connections? Do you resist community for fear of being judged? Do you need to reconcile a relationship?
There are messy parts in all of our lives that we would rather not reveal - like strained relationships, sinking finances, and cluttered living rooms. We keep the doors of our hearts and homes closed for fear of being exposed. But what if we invited others in and experienced the beautiful acceptance and deep connection of Christian community?
Author and speaker Shauna Niequist is passionate about living life in community. In four intimate sessions, she walks through Scripture, challenging women to step out of isolation and fear and pursue relationships rooted in rest, grace, and reconciliation. As you learn the benefits of living an authentic life with Christ and watch real-life stories of women who have experienced freedom in meaningful community, you will discover why God designed and delights in relationships.