The Women's ministry will be offering the following weekly Bible studies for women of all ages in our church and in our community.  Childcare will be available for Tuesday morning studies.  Scholarships are available.  Bring your friends and neighbors.  Sign-up by filling out the form at the bottom or by calling the church office at (803) 327-7181.
Wednesday Evenings @ 6:30 p.m.
(Starting August 26th, 2015)
What Love Is (The Letters of 1,2,3 John)
by Kelly Minter
Led by Monieca Hogg / Elaine Dates
Member Book: $13
Room 319
"This is how we know what love is: Jesus Christ laid down His life for us" (1 John 3:16). John defines love in the person of Jesus and calls us to love like He loved. These three letters anchors us with truth in a culture that has lost its way and gives us the ultimate gift of assurance – we can know that we know Jesus. Join us each Wednesday night as we discover together what love truly is.
Tuesday Mornings @ 9:00 A.M. in The Rock
(Starting September 8, 2015)
Breathe
By Priscilla Shirer
Member Book: $10
We are in bondage to busyness. We constantly strive to complete the limitless "to-do" lists that hinder us from experiencing all that God has for us. We miss the moments because we rush ahead to the next thing.
It is time for us to breathe and build margin into our lives for God. Sabbath was intended as a gift, and it is still a gift to us today. If you are weary, worn out, and exhausted the concept of Sabbath will change your life.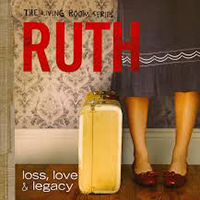 Ruth
By Kelly Minter
Member Book: $13
Ruth's journey of unbearable loss, redeeming love, and divine legacy comes alive in Kelly Minter's Ruth: Loss, Love and Legacy-the second study in the Living Room Series. This 6-week Bible study delves into the virtuous character of Ruth, her unique relationship with her mother-in-law Naomi, and her blossoming love with Boaz. If you've ever felt devastated, struggled as a stranger, longed to be loved, or wept along the way, you'll find a loyal sister in Ruth.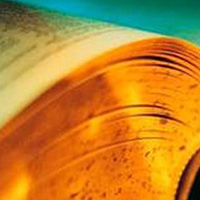 1 & 2 Peter
Led by Belinda Ezell
This class will be a Bible study on 1 & 2 Peter. The study will be a unique opportunity to dig deep into the formative truth for Christians today found in these epistles.