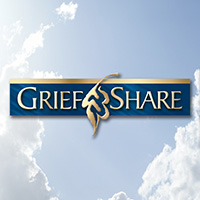 Grief Share Support Group
Led by Bud Hedstrom (Room 210 on Wednesdays at 6:30 p.m. - 8:30 p.m.)
Griefshare will begin meeting again on Wednesday, February 1, 2023, and will end on Wednesday, May 3, 2023.
GriefShare is a friendly, caring group of people who will walk alongside you through one of life's most difficult experiences. You don't have to go through the grieving process alone. Learn more about GriefShare at www.griefshare.org.
For more information about the group, visit our church's Griefshare page.