Important Covid-19 Update for First Baptist Church of Rock Hill
As of today, all on-campus events and activities are canceled until further notice. We will update you as new information becomes available. Though this means we will not be able to have Sunday services on campus, we will be broadcasting worship services online for each Sunday. Please CLICK HERE for most up to date news on our plans moving forward.
__________________________________
We are excited that you are bringing your kids to First Kids and we know that they will have a great experience. We have arranged for them to have a great time and to learn some great lessons from God's Word.  Our small group leaders are the best and you can know that your child will feel loved and special from the moment they arrive until the time you are having to drag them away because they just want to stay a little longer!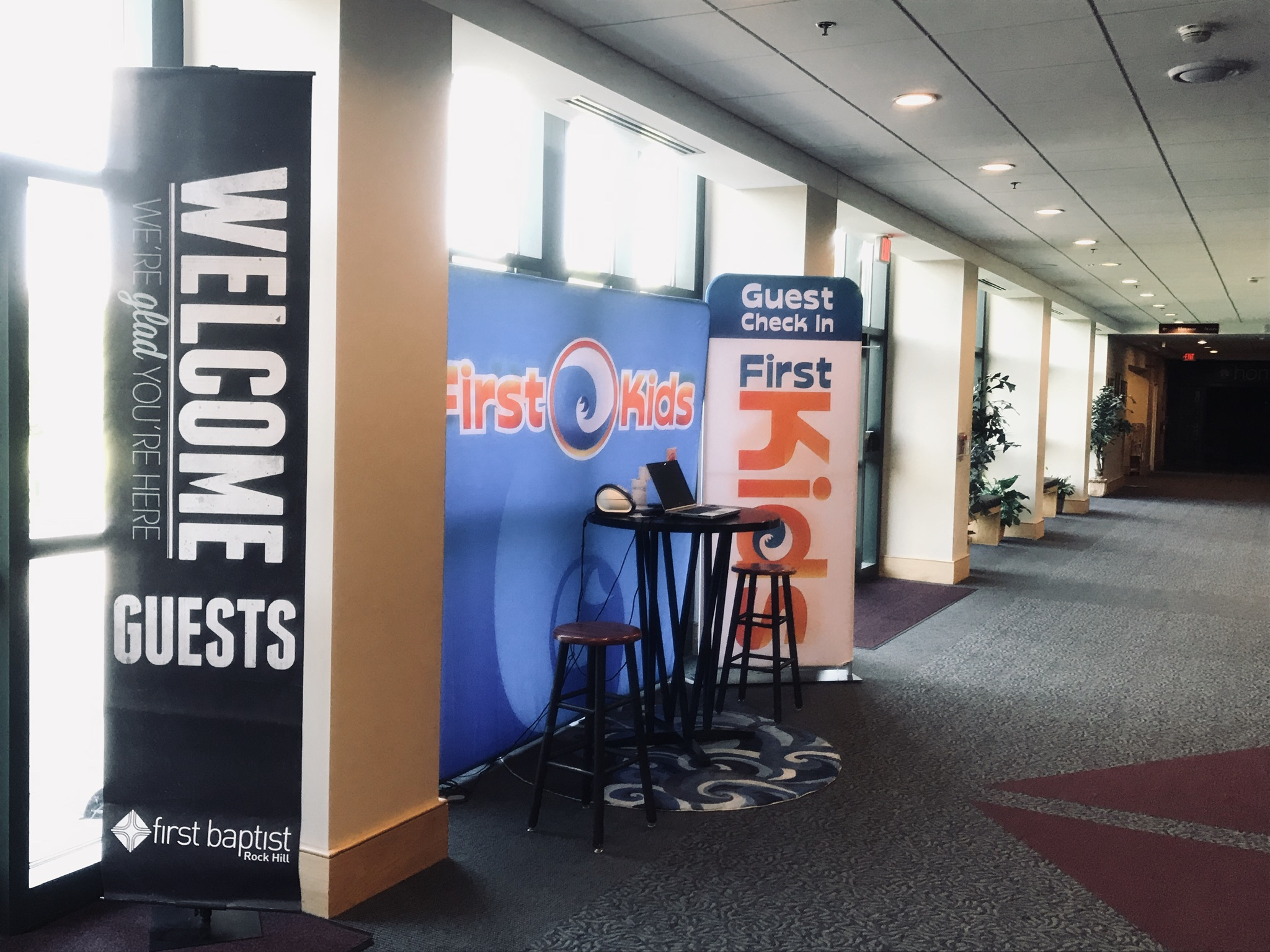 So here is what to expect:
We have conveniently placed our First Kids Welcome Area in the Worship Center Lobby. Once you arrive, we will get you checked in and escort you to our First Kids Ministry areas.
All Birth through Crawlers are conveniently located across the hall from our Worship Center so you can connect with them quickly.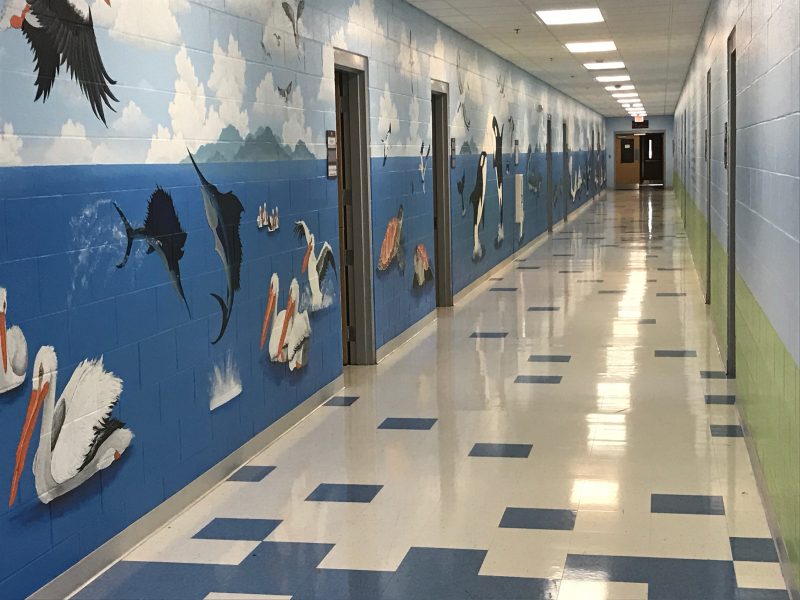 Our Toddlers and PreK programs meet on the first floor in "The Cove" - a world of exploration and fun where kids are taught how much God loves them!
Our K-3rd graders meet in "The Dock" (also on the first floor just off the elevator) - where we engage them in Worship and Small Groups that are full of activities and Bible exploration!
Our 4th & 5th graders meet on the 3rd Floor and attend our Preteen Ministry - B45 (rooms 324 & 325).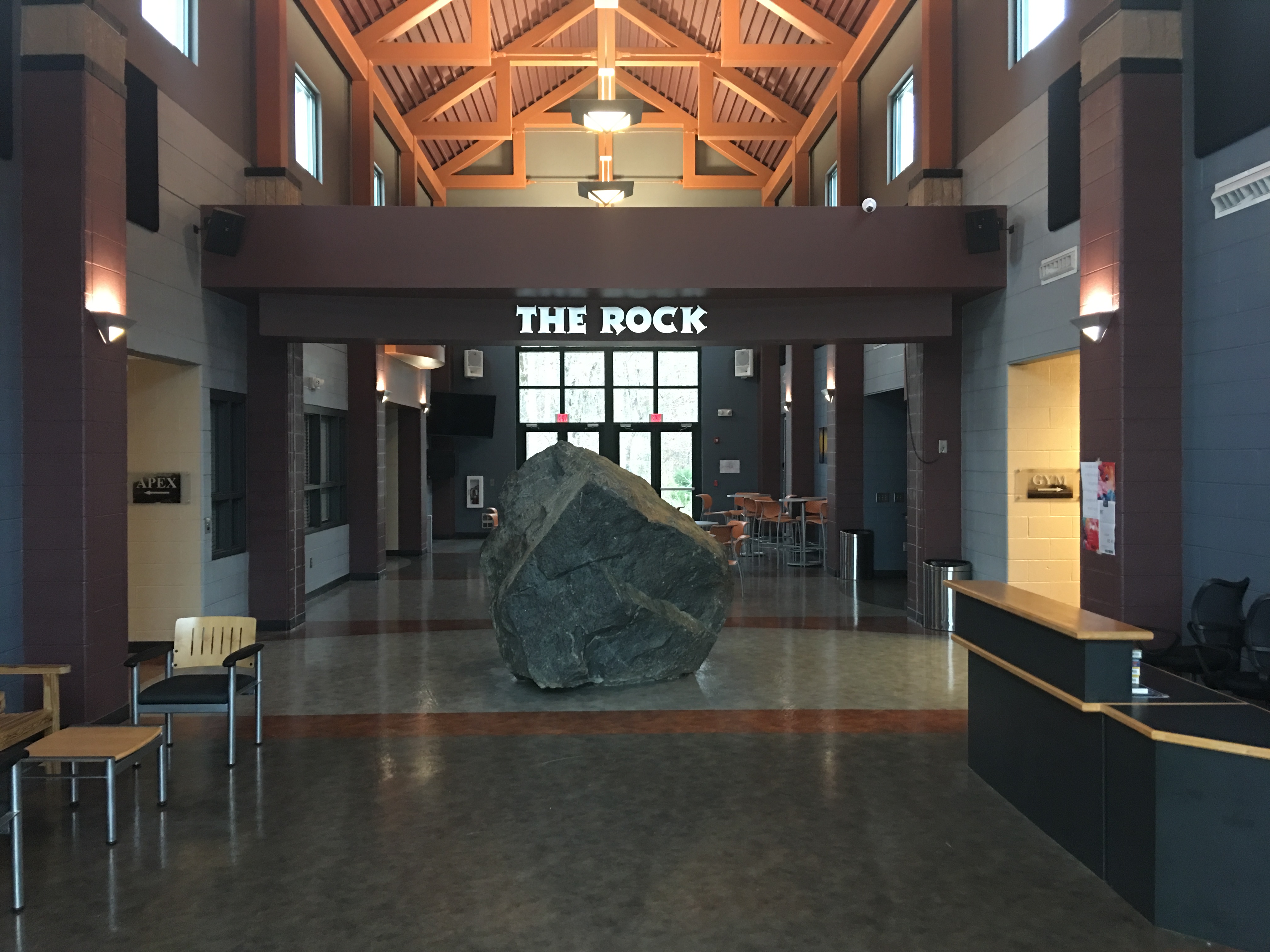 Our youth (6th grade - 12th grade)  meet in "The Rock" located on the first floor by the gym.
What about our security?
Our children's areas are very secure and to keep your kids safe, we do ask that everyone present their security tag when picking up their child.  Our incredible small group leaders will match up the unique security codes to make sure you are cleared for departure!
When do we meet? What programs are available? Great questions!
Please visit this link for all the times and locations of our First Kids ministries - https://www.fbcrockhill.org/preschool-children-weekly-activities/
Want to know how to follow up on our lessons? 
We invite you to download the Parent Cue App that has some really cool resources for you as a parent to continue the discipleship process at home!  Every resource is a follow up to what we studied the past Sunday morning.  - http://theparentcue.org/app/