Rock Hill Dream Center - Paul Crosby
Paul Crosby is the Executive Director of the Rock Hill Dream Center. The RHDC's vision is to see a city transformed by the Gospel—a city, where all who proclaim Jesus Christ as Lord and Savior are engaged in bringing the Gospel to their neighbors.
In 2011, Paul and his wife, Barbara, felt called to move to a neighborhood possessing the highest crime rate in all of Rock Hill and launch the Dream Center.  The Dream Center disciples people in practical ways – through Bible study, through job training, as well as through day-to-day contact.
The Dream Center also runs the Rock Hill Dream Store, which serves as an outreach ministry where they have the opportunity to meet people from the city and share the gospel through service and prayer.
In 2017, Paul and the Dream Center launched Dream Center Church to gather for worship each Sunday those that were reached in the neighborhood throughout the week.
Birmingham, England - Kenny Dubnick
Kenny and Kristy Dubnick serve as International Mission Board (IMB) missionaries in Birmingham, England. Over the past 10 years, they have focused on church planting and discipleship. Working with national partners, the Dubnicks began outreach Bible studies in apartments and government housing projects in the urban areas of Birmingham. These outreach Bible studies are part of their continued work at Oikos Community Church, a new church plant they help lead.  Additionally, Oikos is home to a coffee shop that serves the community and is a place where connections happen and outreach takes place.
Kenny and Kristy have two children – Kayla and Max.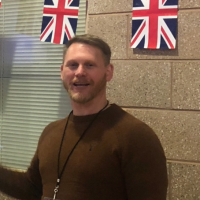 Birmingham, UK - Second City Church (Jez and Jo Dearing)
In November 2019, FBC entered a 3-year partnership with church planters, Jez and Jo Dearing, as they lead a team to plant Second City Church in Birmingham, UK City Centre. Jez and Jo helped plant Oikos Church in Erdington, just outside of Birmingham. Planting in City Centre gives Second City Church a chance to reach out to the more than 28,000 students at the University of Birmingham as well as tens of thousands of young professionals in the community. In January 2020, Second City Church will launch with the goal of establishing a healthy church that trains and equips believers to make disciples in everyday life, planting missional communities across the city, and raising up leaders who will plant new churches.
Jez and Jo have four children: Boaz, Mary, Ezra, and Nehemiah.
Southeast Asia
J. and R. serve in SE Asia and work with the Board to serve a large, metropolitan city. They serve as church planters in an area that is almost 90% Muslim and were sharing the gospel must be done with great care and intentionality. Our partnership with them will consist of prayer support and mission teams.