Open enrollment for 2020-2021 school year will begin on February 24, 2020.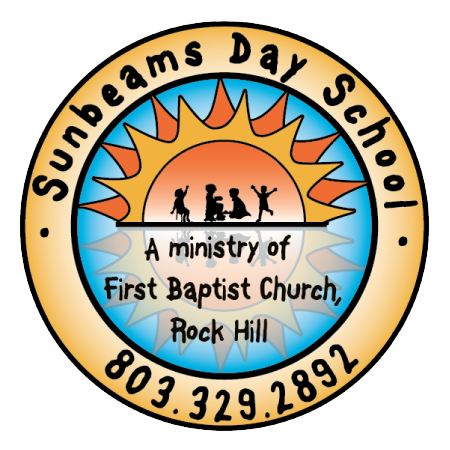 Sunbeams Day School admits students of any race, color, national and ethnic origin to all the rights, privileges, programs, and activities generally made available to the children in the Sunbeam program.
Holly Matthews
Director of Preschool & Children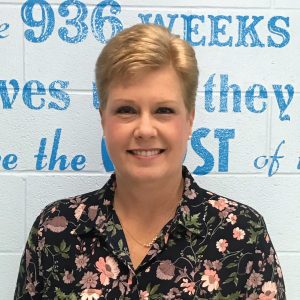 Sherry Rollo
Asst. Sunbeams Director
Thank you for your interest in our Sunbeams program! We would be honored to partner with you as you raise your child.
At Sunbeams, we believe God made each child special. In our program, we emphasize God's, unconditional love. We strive to show God's love in our actions as well as in our curriculum. We incorporate music, art, Bible, chapel, and classroom experiences to teach the children both spiritually and academically.
Our facility is a very safe and clean environment. We have security cameras that monitor the comings and goings in our hallway each day. Our preschool hallway is locked during the day. Visitors can only be admitted by a staff member. Our rooms and bathrooms are professionally cleaned each day.
If you would like to schedule a time to come by for a visit, please contact us at ">, or at , or by phone at (803) 329-2892.
Programs Available
Our preschool program operates Monday thru Thursday from 9:00 a.m. until 12 noon. This program includes two, three, and four-day classes based on the Lifeway Christian Ministries "Wee Learn" curriculum.
Our Mother's Morning Out program takes place on Fridays from 9:00 a.m. until 12 noon as well. MMO is thematically based.
Early stay is offered Monday- Friday beginning at 8:00 a.m. Children are walked into the classroom for supervised play until 8:50 a.m. when they will be escorted to their class. The cost of this option is $2 per day.
Day School Classes
Classes are determined by the child's age as of September 1
Beginners Class
Our beginners, ages 15 months to 2 years, must be walking independently and drinking from a sipper cup. We understand that this may be the first time a child has been away from a parent and therefore we strive to provide a very loving and secure" home away from home" for the child. Classroom activities include music, art, outdoor play or gym time, free play, storytime, and snack time. Learning to sit for snacks and circle time, manners (saying "please" and "thank you"), sharing, and being kind to others are the primary goals of our Beginners class. Children are exposed to the concepts of colors, animals, shapes, and holidays. Class is limited to 8 children with 2 teachers.
Twos
Children participate in circle time where Bible lessons and other concepts are shared. The Twos enjoy art activities, outside play or gym time, snack time, independent play within the classroom, and a weekly music enrichment class. Children learn to walk in a line and follow simple directions. Children are exposed to numbers and the concepts of colors, shapes, animals and holidays are reinforced. At this age, children are learning through play. They are learning critical life lessons such as getting along with others and sharing. Class is limited to 12 children with 2 teachers.
Threes
In addition to the previously mentioned activities, our Three-Year-Olds participate in calendar activities, daily devotions and pledges, and the alphabet as well as participating in our weekly music enrichment class. Teachers use a variety of learning activities to help teach the children the Bible lessons and academic concepts. Class size is limited to 14 children with 2 teachers.
Fours
The primary goal of our Four-Year-Old program is to prepare the child for kindergarten. Circle time includes letter and number recognition, calendar activities, pledges, and unit themes in addition to a weekly Bible lesson and memory verse. Writing skills are emphasized with a letter and number formation. Children also participate in our weekly music enrichment class and chapel. Class is limited to 16 children and 2 teachers per class.