Tuesday Morning Bible Study :
9:00 a.m. in The Rock  (Starting Sept. 10)
Women's Ministry will be offering the following weekly Bible studies for women of all ages in our church and in our community.  Childcare (children 4 and under) will be available for Tuesday morning studies.  Scholarships are available.  Bring your friends and neighbors.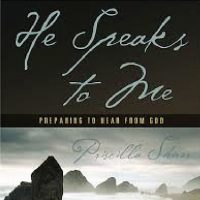 He Speaks to Me;   Preparing to Hear From God.
Priscilla Shirer.  Six video sessions (26 – 30 minutes each). 
September 10 – October 22.
Book Cost: $13.00
Examine how God speaks to Christians today, be encouraged to listen, follow in obedience, and submit to service.
God spoke to Samuel and He speaks to Christians today.
God wants us to hear His voice, understand, and obey.
The LORD desires to speak to us personally.
God is ready to meet us where we are despite who we are and reveal His will for our lives.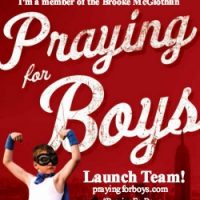 "Praying for Boys: Asking God for the Things They Need Most"
by Brooke McGlothlin
(21 chapters to be covered in seven sessions).  September 10 – October 22.
Book Cost: $10.00

Instead of trying harder to change your boy's behavior or worrying about his future, enjoy the peace that comes when you pray specific prayers for him straight from the Bible. This encouraging book helps you target your prayers on what your son needs most--from patience and self-control to having a pure heart and making wise decisions.
Learn to fight for a son's heart in prayer.
Look at raising boys as a gift.
Understand boys' deepest struggles, no matter their age.
Rest in knowing that God is the only One who can change a heart.