What is Equipping U?
Wednesday nights at FBC Rock Hill are for Equipping You to serve and minister in the church and throughout the world. From worship preparation to missions' education, including small group Bible studies; there is something for everybody. Unless otherwise noted all Equipping U ministry begins at 6:30 p.m.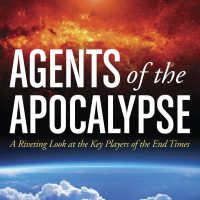 This class will start on August 28.
"Agents of the Apocalypse" by Rev. David Jeremiah
Led by Chuck Greene (Rm 210 at 4:00 p.m.)
In Agents of the Apocalypse, you will become acquainted with the ten most prominent players in the book of Revelation—those who are the primary agents of the apocalypse.
As we gain understanding about these key individuals in God's master plan for this world, it will strengthen our resolve to stand firm even in the face of worsening circumstances. This book reveals the overarching truth of Revelation—that the Christian's victory in Christ is an absolute certainty.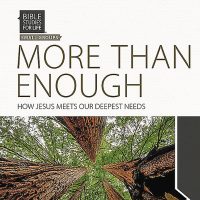 This class will start on August 28.
More Than Enough by Jeff Iorg
Led by Jamie Burdette (Room 210 at 6:30 p.m.)
We all long for peace, security, and fulfillment. Denying that we have those needs is pointless. Trying to meet them in unhealthy ways is counterproductive. And languishing in frustration when those needs are not met is unnecessary, because God has a better plan. Jesus came to tell us about Himself. We can find our satisfaction in a relationship with Him, the Person, Jesus Christ. Through Jesus we can find peace, security, and fulfillment—everything we need. He is the great "I Am."
This class will start on August 28.
The Real God by Chip Ingram
Led by Joe Easley (Room 308 at 6:30 p.m.)
There is a deep sense of unease in our rapidly changing world. Our distorted view of God is at the root of all our problems. Join Chip Ingram in this multi-faceted study of seven attributes of God.
This class will start on August 28.
Joseph; The Journey to Forgiveness by Melissa Spoelstra (Women's Class)

Led by Monieca Hogg(Room 323 at 6:30 p.m.)
Book Cost: $12.00
This study explores what God has to say to us about grace and forgiveness through Joseph's story of trial and triumph found in Genesis 37-50. We study his dreams, betrayers, dysfunctional family, struggle to forgive, and journey toward reconciliation. We'll find truths that echo into our own lives as well as practical help for answering common questions such as, How do I stop dwelling on the hurt? and Is forgiving someone excusing what happened? We can learn from Joseph how to release past and present hurts to God and allow Him to do a supernatural work of forgiveness in our life.
This class will start on August 28.
Everybody Always by Bob Goff (Men's Corps Warrior's Den Class)
Led by Mike Matthews (Room 316 at 6:30 p.m.)
What happens when we stop worrying about difficult people and simply love them? A revolution! In this follow-up to his best-selling Love Does, Goff shares how he learned to accept others without inhibition, insecurity, and restriction---including when he befriended a Ugandan witch doctor. Discover how a no-limits embrace of everybody can transform the world.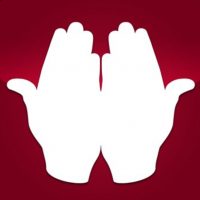 This class will start on August 28.
Bible Study in ASL
Led by Emily Walker (Room 322 at 6:30 p.m.)
This study will be presented in ASL only. We will be studying Genesis, verse by verse. Life is hard today. We need to stay in God's word to be reminded of how He started our lives and what His plan is for our future.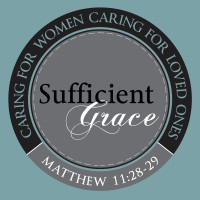 This group will start on August 28.
Caregivers Support Group
Led by Charlotte Elliot (Room 318 at 6:00 p.m.)
Caregivers is a support group for those who are caring for aging loved ones. We will meet on the second Wednesday of each month from 6:00 p.m. to 7:30 p.m. in room 318. Join us and "Learn the unforced rhythms of grace." (Matt. 11:29, MSG)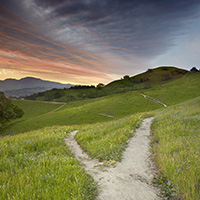 This group will start on August 28.
New Path - Separation and Divorce Care
Led by Beth Hill (Room 302/304 at 6:30 p.m.)
New Path is a biblically-based support group intended to help find healing for the hurt of separation and divorce. It is open to everyone who has experienced separation or divorce. New Path offers resources to help you deal with the pain of the past and look forward to rebuilding your life.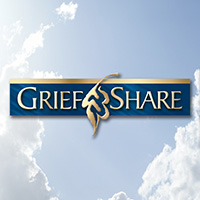 This group will start on August 28.
Grief Share (Support)
Led by Bud Hedstrom (Room 317 at 6:30 p.m.)
GriefShare is a friendly, caring group of people who will walk alongside you through one of life's most difficult experiences. You don't have to go through the grieving process alone. Learn more about GriefShare at www.griefshare.org.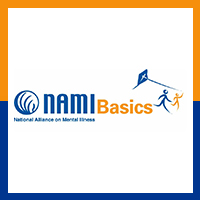 This group will start on Sept. 18.
NAMI
(Room 321 at 6:30 p.m.)
The class is NAMI basics and will be starting on September 18th and will run through October 23rd.
Their class will start at 6:15 PM and ends at 8:45 PM, but they are usually done before 8:45 PM.