Important Covid-19 Update for First Baptist Church of Rock Hill
As of today, all on-campus events and activities are canceled until further notice. We will update you as new information becomes available. Though this means we will not be able to have Sunday services on campus, we will be broadcasting worship services online for each Sunday. Please CLICK HERE for most up to date news on our plans moving forward.
What is Equipping U?
Wednesday nights at FBC Rock Hill are for Equipping You to serve and minister in the church and throughout the world. From worship preparation to missions' education, including small group Bible studies; there is something for everybody. Unless otherwise noted all Equipping U ministry begins at 6:30 p.m.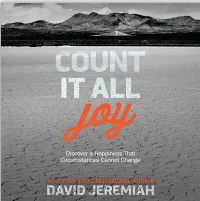 "Count It All Joy" by Dr. David Jeremiah
Led by Chuck Greene & Brenda Martin (Room 210 at 4:00 p.m.)
Book Cost: $12.00
The apostle Paul wrote his most personal letter while abused and abandoned in a Roman prison. He wrote to believers who lived in the shadow of the Roman tyrant Nero. And yet this letter, Philippians, is the most joy-filled epistle in the Bible.
​
Weaving together modern stories and historical detail, Dr. David Jeremiah explores Philippians verse by verse, showing us what it means to be joyful in spite of circumstances. Whatever you are facing today, Count It All Joy will inspire you to find the joy that Jesus promises.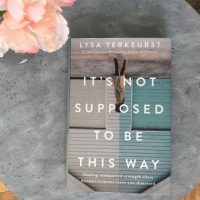 "It's Not Supposed to be This Way" by Lysa TerKeurst
Women's Only Class
Led by Debbie Ivey (Room 323 at 6:30 p.m.)
Book Cost: $8.00

What happens when life looks very different from the reality we long for? In It's Not Supposed to Be This Way, Lysa TerKeurst offers a Biblical perspective and hard-won advice to encourage readers facing their own challenges. Find unexpected strength while wrestling between faith and feelings and learn how to stand through uncertainty and trust in God's goodness.
Victory Over the Darkness by Neil Anderson
Men's Corps Warrior's Den
Led by Mike Matthews (Room 316 at 6:30 p.m.)
"You will know the truth, and the truth will set you free." (John 8:23)
It's Jesus' promise to you--the promise that you will live triumphantly. But what keeps you from really walking in the joy of the Lord? The powers of darkness attack us daily. But, as Dr. Neil Anderson shows in Victory Over the Darkness, you can have the power to conquer them by knowing who you are in Christ.
Victory Over the Darkness spells out practical and productive ways to experience Christian growth based on Christ's promise. Learn to apply the truths of Scripture as a base from which to renew your mind and become the person Christ empowers you to be.
"Deliver Us From Evil" by Ravi Zacharias
Led by Joe Easley (Room 308 at 6:30 p.m.)

Poignantly relevant for today's world, this 13-part video series offers powerful ammunition for today's warfare of ideas. Ravi Zacharias empowers informed believers to change their world. While sweeping you away to remarkable settings that intrigue with their mystery and significance, this series is filled with eloquently told stories, historical references, and timeless truths that will open the eyes of the believer and seeker alike in many remarkable ways. No book required for this class.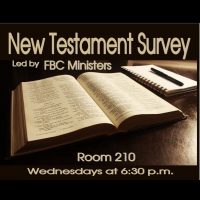 New Testament Survey
Led by FBC Ministers (Room 210 at 6:30 p.m.)
More information coming soon.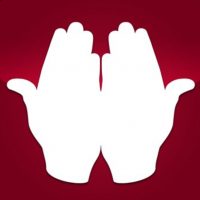 ASL Bible Study (American Sign Language)
MEETS ON SUNDAY EVENINGS
Led by Emily Walker (Room 322 at 5:00 p.m. on Sundays)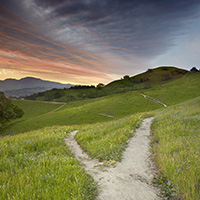 New Path - Separation and Divorce Care
Led by Beth Hill (Room 302/304 at 6:30 p.m.)
New Path is a biblically-based support group intended to help find healing for the hurt of separation and divorce. It is open to everyone who has experienced separation or divorce. New Path offers resources to help you deal with the pain of the past and look forward to rebuilding your life.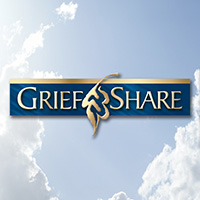 Grief Share (Support)
Led by Bud Hedstrom (Room 317 at 6:30 p.m.)
GriefShare is a friendly, caring group of people who will walk alongside you through one of life's most difficult experiences. You don't have to go through the grieving process alone. Learn more about GriefShare at www.griefshare.org.